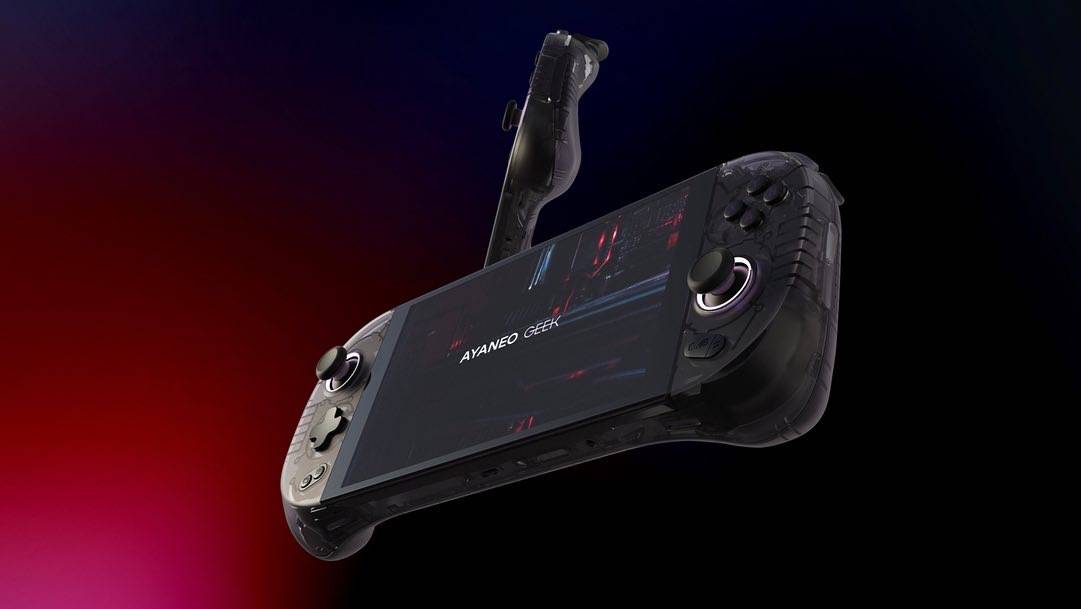 On September 9, AYANEO CEO, Arthur, held a unique online live sharing session on Weibo and BillBili, bringing players a fully upgraded AYANEO GEEK product line. Arthur is also a game geek himself and know well the geek spirit so he integrates this spirit and persistence into the AYANEO GEEK handheld. Once this handheld console with strong performance and affordable price was shared, it was enthusiastically sought after and pre-ordered by players and fans, and aroused widespread concern and discussion in the handheld circle.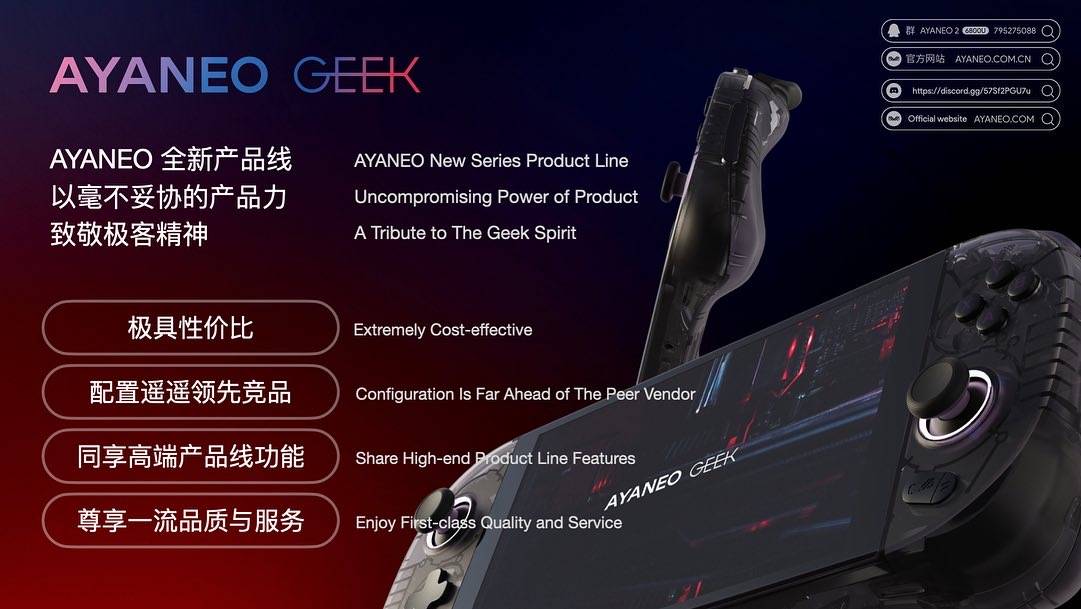 The blockbuster product of this live broadcast, AYANEO GEEK, has been fully upgraded to an independent product line, providing players with products that are cost-effective and far ahead of the competition, and enjoy some functions and services of AYANEO's premium product line.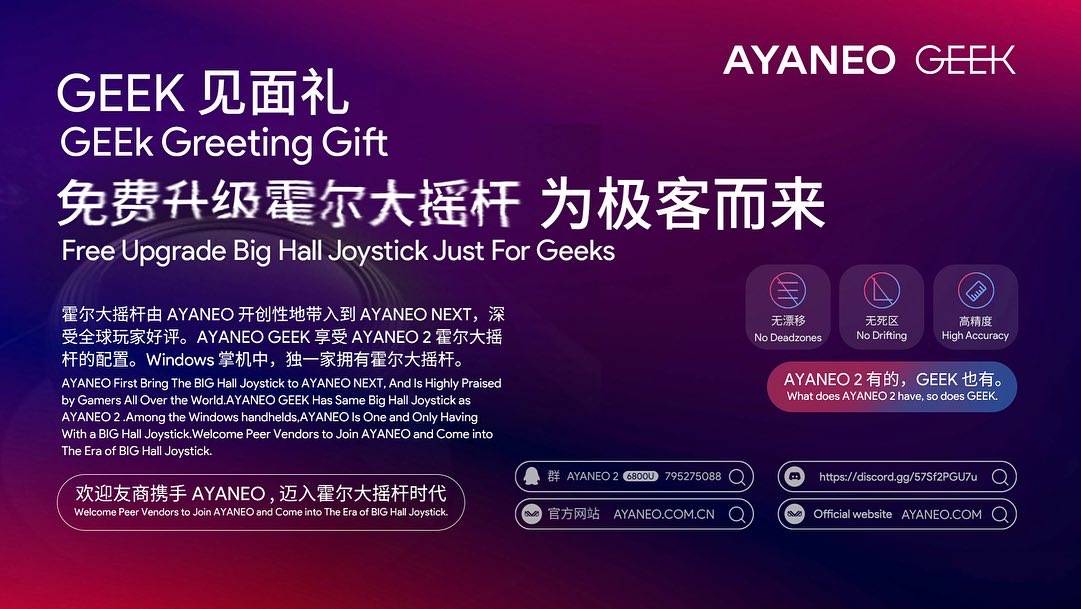 The AYANEO GEEK joystick is upgraded to the popular Big Hall joystick on AYANEO NEXT. This is AYANEO's unique joystick configuration in Windows handhelds, bringing players no drift, no dead zone and long life and high precision for higher level of control experience.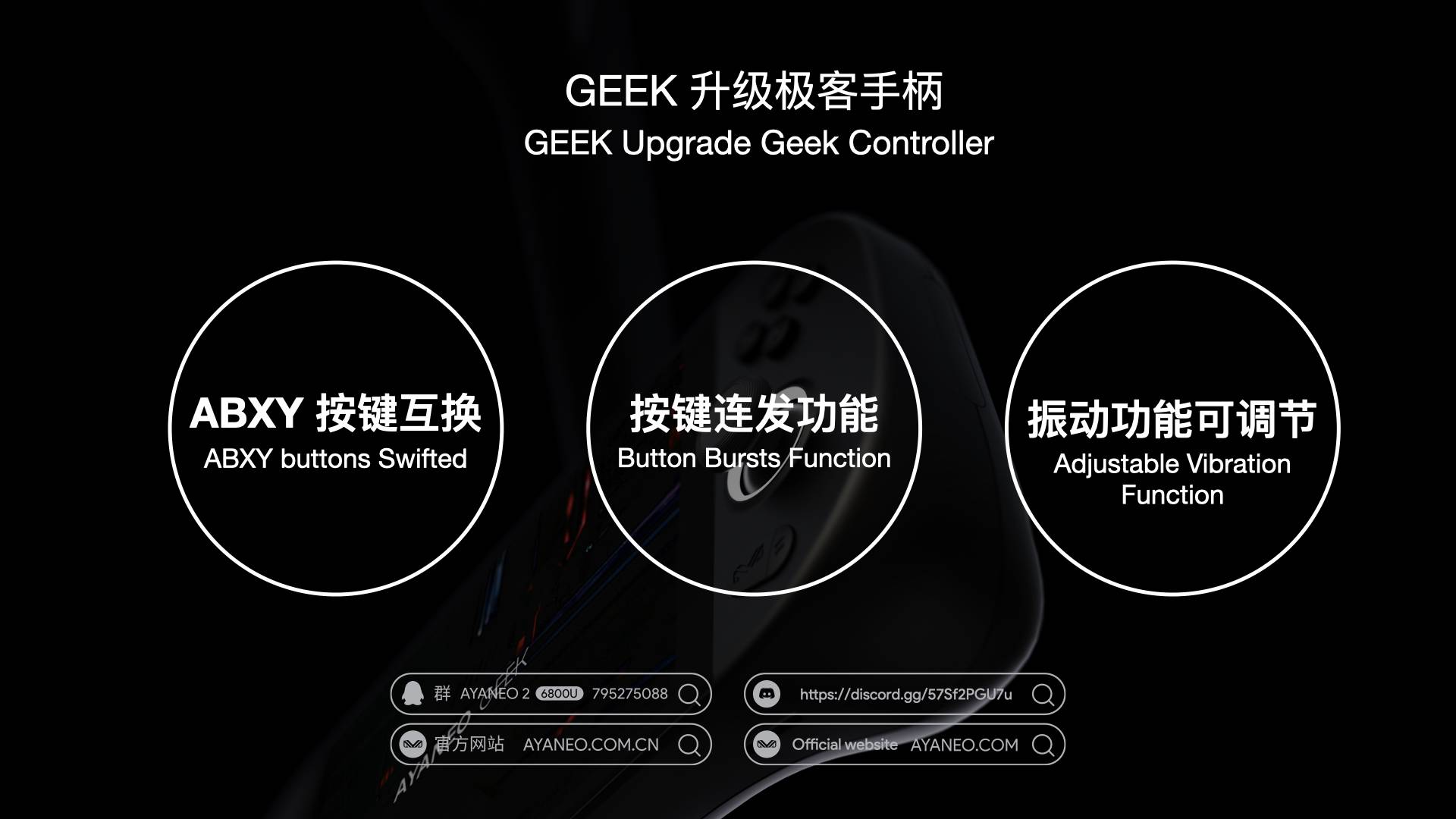 AYANEO GEEK's newly upgraded geek controller provides players with unique functions such as ABXY button exchange, buttons burst function, and adjustable vibration. This is one and only control experience and allow players to surge forward without detriment.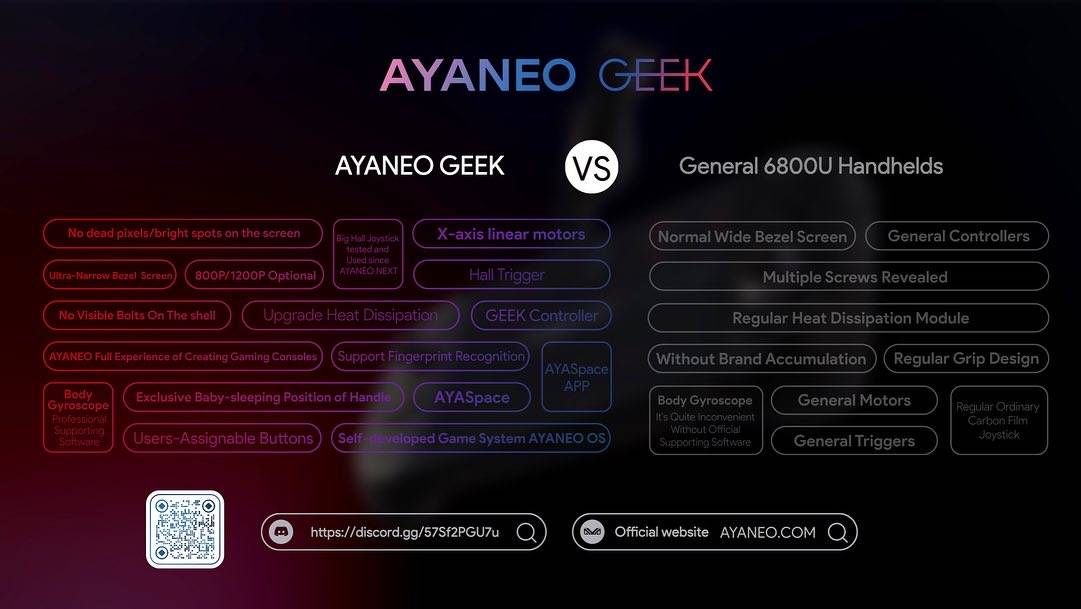 AYANEO GEEK is by no means an ordinary 6800U handheld, but a gaming weapon with many powerful functions and configurations.
The whole body is 360° without exposed screws, a screen that promises no dead spots regardless of cost, and a baby sleeping position grip. The geek handle and big hall joystick, the gyroscope officially provided with professional supporting software, the professional X-axis linear motor, custom buttons, and plus the self-developed AYASpace and the AYANEO OS. All makes the performance is outstanding, an ideal choice for players who are chasing high-performance 6800U handhelds.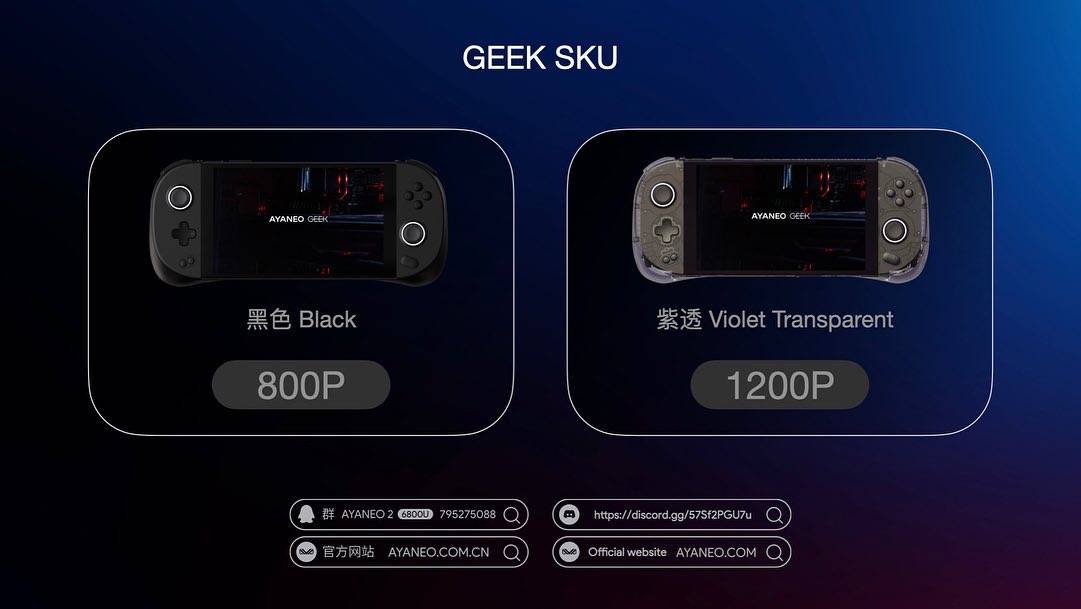 In the live sharing, CEO, Arthur also officially announced the SKU plan of AYANEO GEEK: black 800P 512G, purple transparent 1200P 1T/2T dual SKU, with both artistic and technological color matching and high-value design, bringing players the dream of their dreams God machine.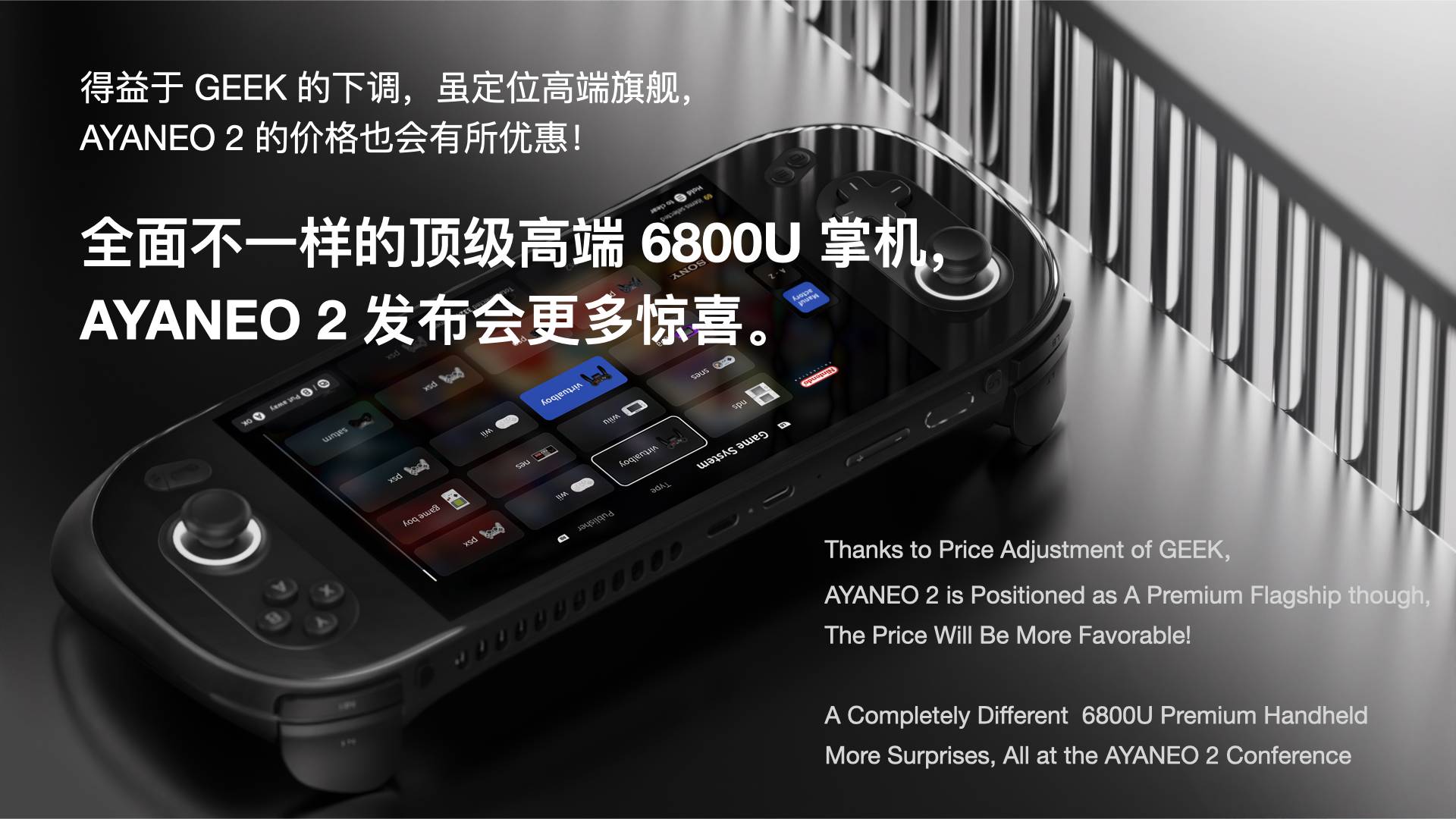 At the same time, the price of AYANEO 2 will also be discounted. Players are also requested to look forward to the official launch of this completely different high-end 6800U handheld.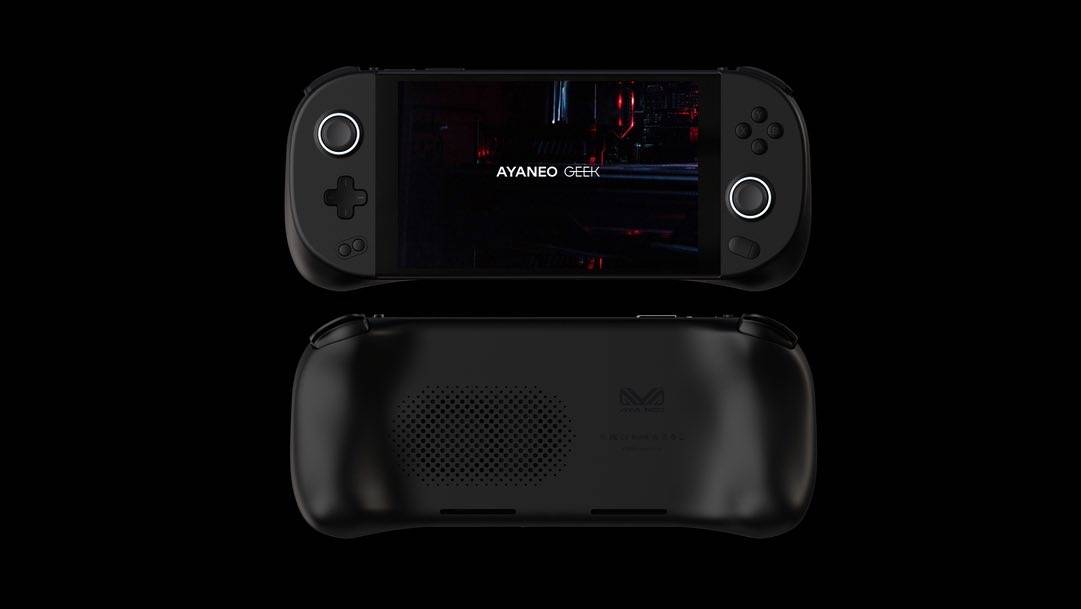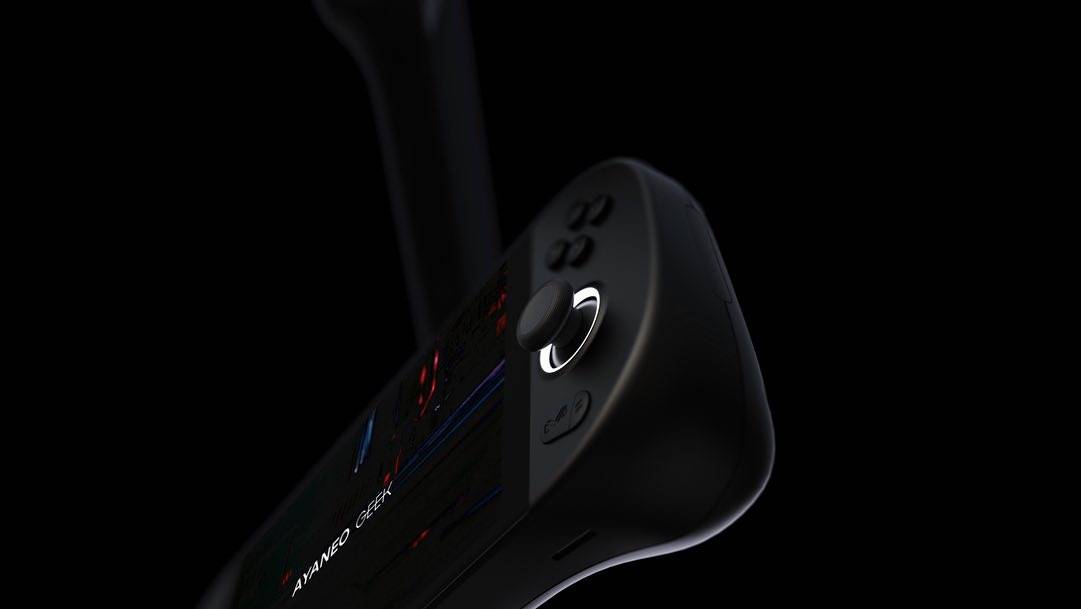 There are more benefits can be expected:
- AYANEO 2 & GEEK can disassemble the machine to replace the SSD and still get the warranty (other modules cannot be disassembled)
- AYANEO 2 & GEEK offline experience sessions will be held in many cities across China starting from the end of the month or next month.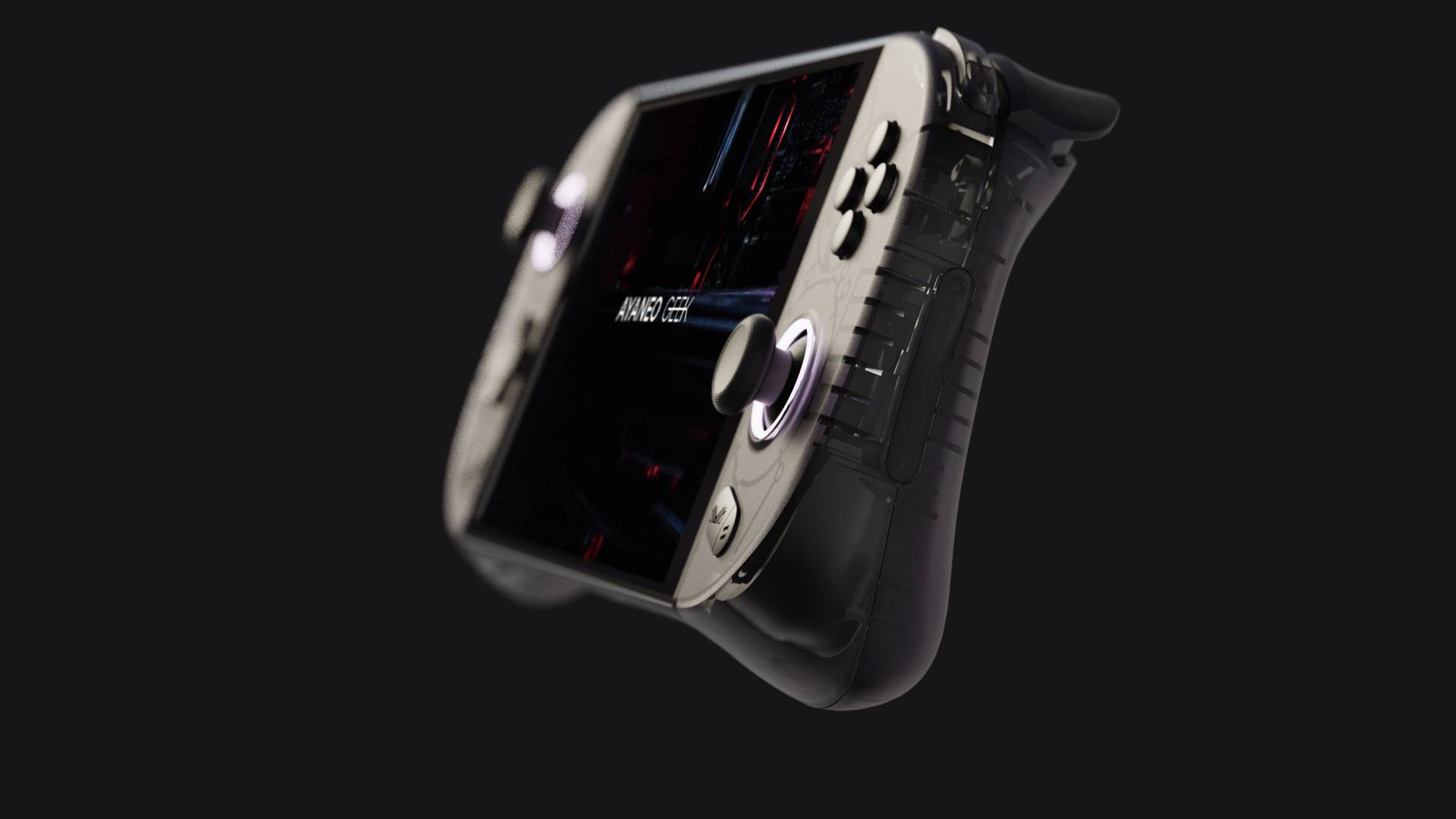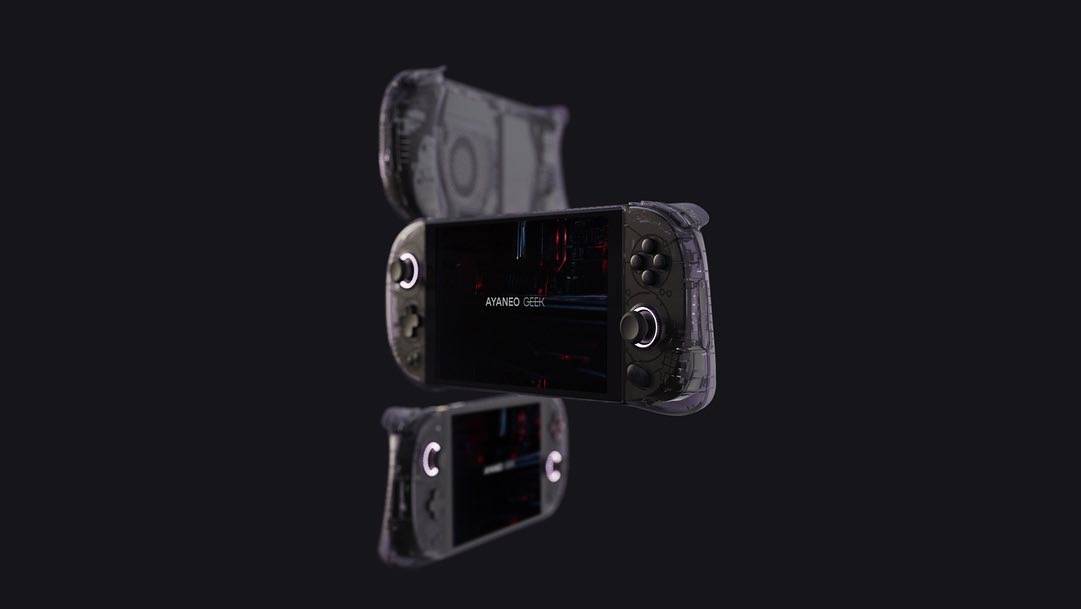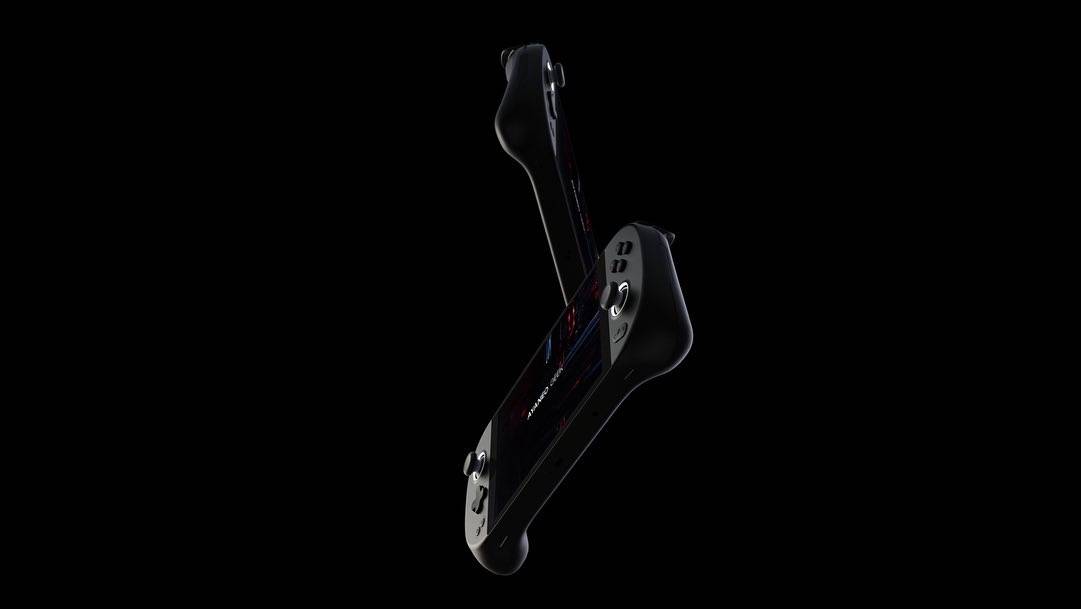 "Real Gamers, For Gamers", AYANEO always presents players with a unique and pure Windows handheld experience through innovation and technological breakthroughs, which is also in geek spirit. AYANEO practices this original intention and concept no matter how much the cost of investment. In the future, AYANEO will continue to explore in depth and work with players to compose the dream of handheld devices.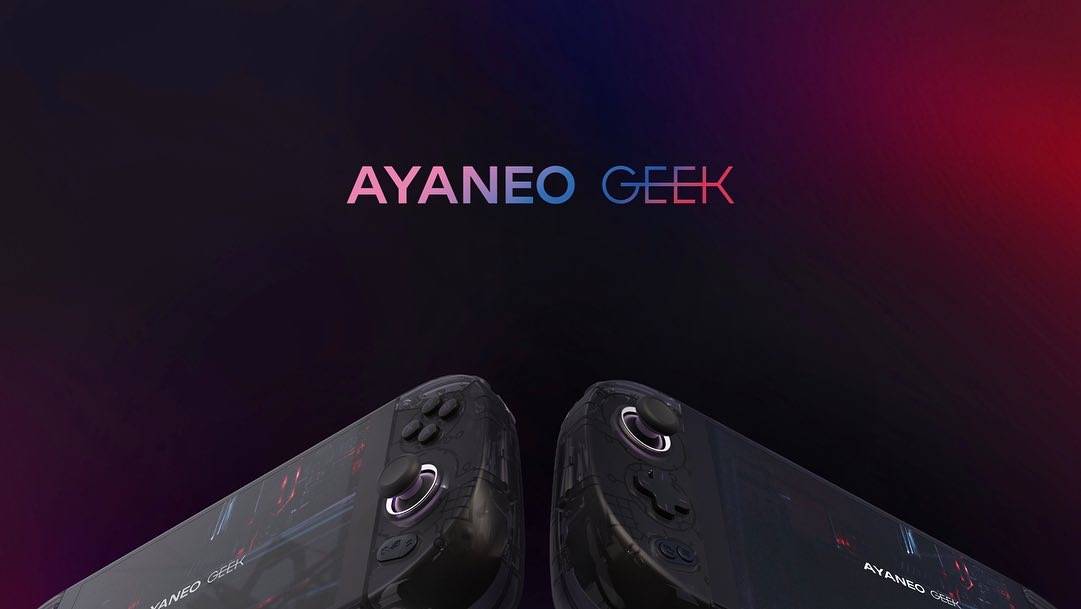 Players are welcome to get more official information from official Discord :
https://discord.com/invite/rAWGxjTtV5